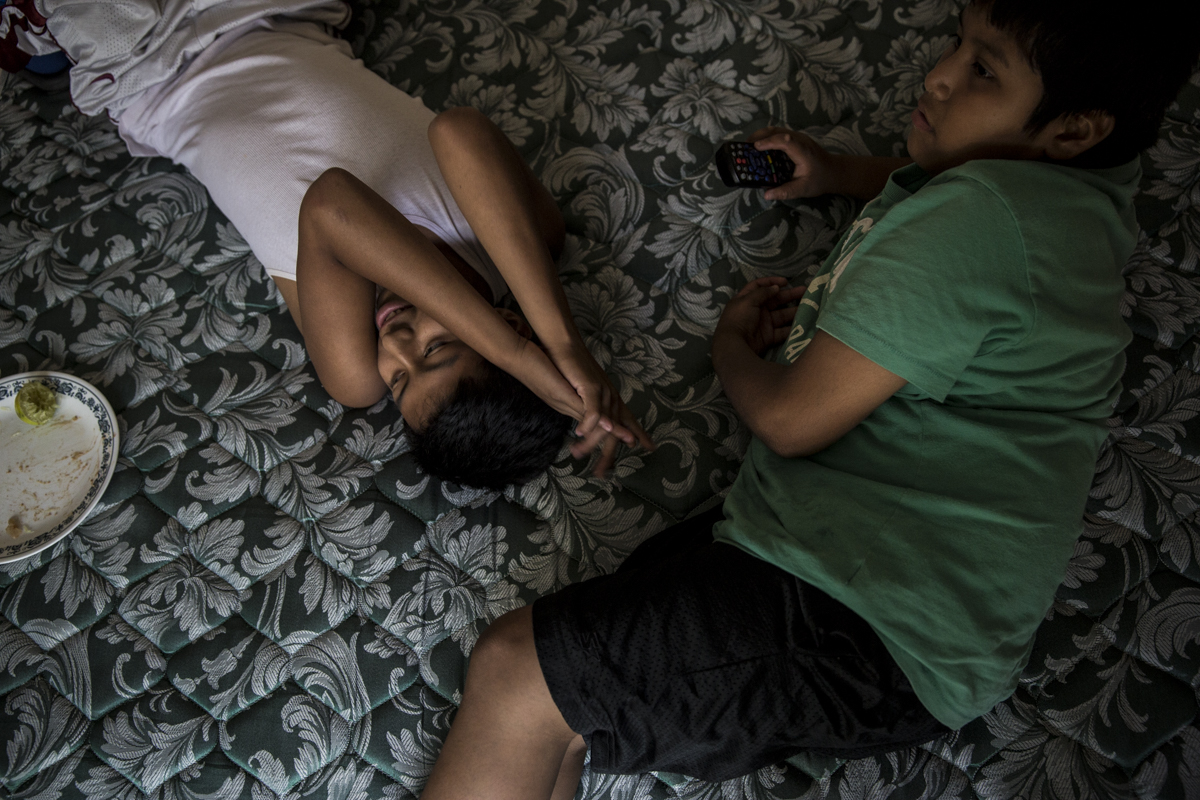 watch T.V. in their room in Durham, NC.
Over 220 refugees wait to step on Italian soil. On June 22nd, a Singaporean ship managed by the Danish shipping company TORM A/S, rescued two boats off the Libyan coast with 221 refugees mostly from West Africa. The southern Italian town of Reggio Calabria saw over 25,000 refugees land in its port between June of 2014 and June of 2015.
José Luis Castillo stands at a demonstration against femicides in Ciudad Juarez, Mexico. His daughter–whose photo he carries over his body–went missing in 2009, at age 14. Castillo blames Mexican authorities for "discouraging organized protests by relatives and parents of those who have disappeared." When he starts talking about what his daughter wanted to be, his voice breaks and he leaves.